I've dreamt of visiting Japan for as long as I can remember. This year, that dream finally became a reality, and what's more, I got to experience it during the enchanting cherry blossom season! 🌸 After thorough research, I settled on exploring Japan's magnificent trio: Osaka, Kyoto, and Tokyo, all in the span of 9 unforgettable days.
☀️ Weather
Surprisingly, Japan wasn't as warm as I initially anticipated, given the sakura season. Instead of the expected 20+℃, the temperatures ranged from a modest 2-17℃ during the blooming period. It turns out, cherry blossoms thrive in the brisk air. So, if you're planning a flower-viewing escapade in Japan, don't forget to pack a snug winter jacket!
🚄 Transportation
When it comes to the JR Pass, like many first-timers, I grappled with the decision. After extensive comparisons, I opted not to go for it, as it didn't align perfectly with my itinerary and would've ended up costing us more.
Should I get a JP Pass?
If you're wrestling with the same decision, it's definitely worthwhile if you're embarking on a nationwide tour spanning multiple cities or planning a round trip from East to West (or vice versa). However, if your journey is confined to a specific region (such as Kansai) or a one-way venture between the two coasts (like mine), you might want to mull it over before committing.
🏨 Accommodation
I booked all three of my hotels on Expedia. Since my plane landed in Osaka, I opted for a hotel near Dotonbori for easier access to nightlife. 🎎 When choosing accommodations, make sure the place you book is conveniently located for transportation. Also, check if the bathroom facilities are shared (many hotels in Japan have shared bathrooms, though they are kept very clean, it might be a slight discomfort for those who prefer their own space).
Here are the places I stayed:
📶 Network
For avid "Google Mappers" like me, reliable internet is a lifeline. Many travel enthusiasts vouch for the "Pocket WiFi," a nifty router that can serve multiple devices (mobile, tablet, laptop). However, that's not my top pick. Unless you're a group of 3 or more, planning to stick together throughout the entire journey, or you're a die-hard 'internetholic' who insists on having all devices perpetually online, toting around a WiFi gadget that needs recharging every 9-12 hours isn't the wisest choice, no matter how 'portable' it claims to be.
My preferred option here is a SIM card. Since you wouldn't want to use your own SIM card and activate costly roaming services, why not opt for a local telecom carrier's internet-only SIM card? It's not only more cost-effective and hassle-free compared to pocket WiFi, but it also grants you easy access to Google Maps, internet browsing, and online calls to track down your fellow travelers during the journey.
🗓️ Itinerary
Day 1 March 30: Arrival in Osaka. Visit Dotonbori and Shinsaibashi
Day 2 March 31: Osaka Castle Park (Osaka Castle, Nishinomaru Garden), Shitennoji Temple, Tsutenkaku
Day 3 April 1: Osaka to Tyoto. Visit Kinkaku-ji
Day 4 April 2: Visit Yasaka Shrine (Maruyama Park) and Nishiki Market
Day 5 April 3: Visit Fushimi Inari Taisha, Hanami Koji, Ninenzaka, Sannenzaka
Day 6 April 4: Kyoto to Tokyo. Visit Naka-Meguro for Night Sakura Viewing
Day 7 April 5: Visit Asakusa, Sensoji Temple, Tokyo Skytree
Day 8 April 6: Visit Tsukiji Market, Ginza
Day 9 April 7: Tokyo -> Toronto
Day 1 – Arrive in Osaka, Dotonbori, Shinsaibashi
If you are going one-way from Kansai International Airport to Osaka, and only say for one day, then "Yokoso! Osaka Ticket" is the best option. It contains express train ticket from Kansai Airport to Namba Station (which is super close to our Airbnb), and Osaka subway & city bus 1-day unlimited pass, and ticket discounts for major attractions – really great deal!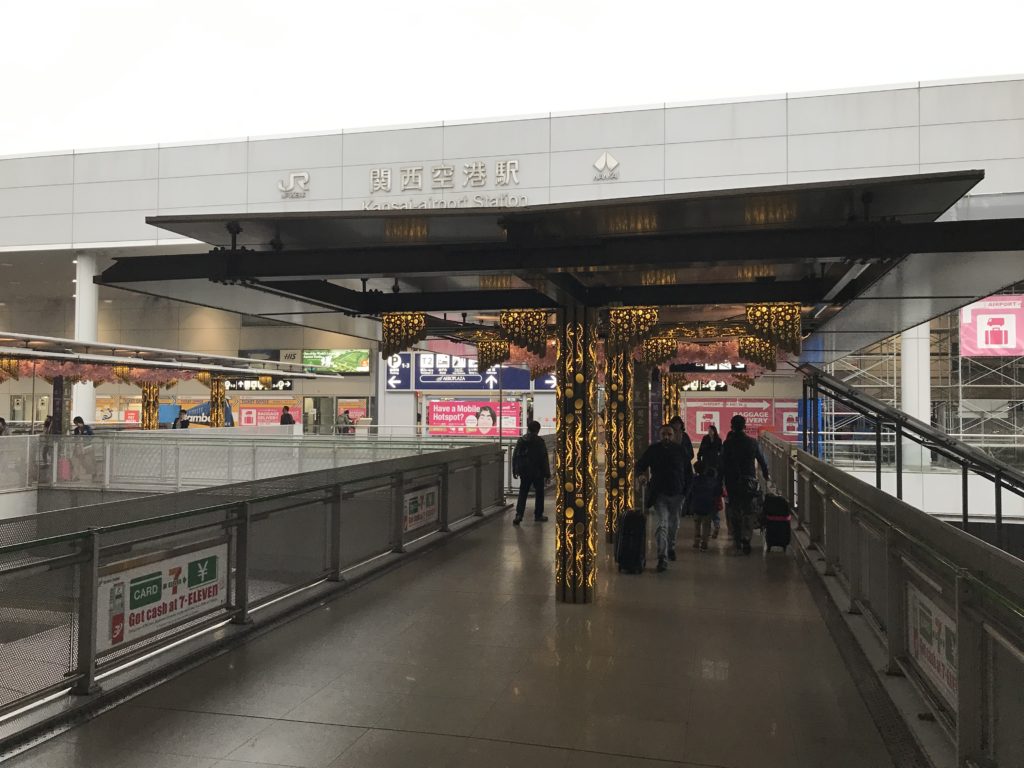 In the evening, we went straightly to Dotonbori Area, which is Osaka's famous food district. Our first meal was at Ajinoya, one of the a well-known okonomiyaki restaurants in Osaka. We had Ajinoya's Mix and Mix Yakisoba and they were amazing!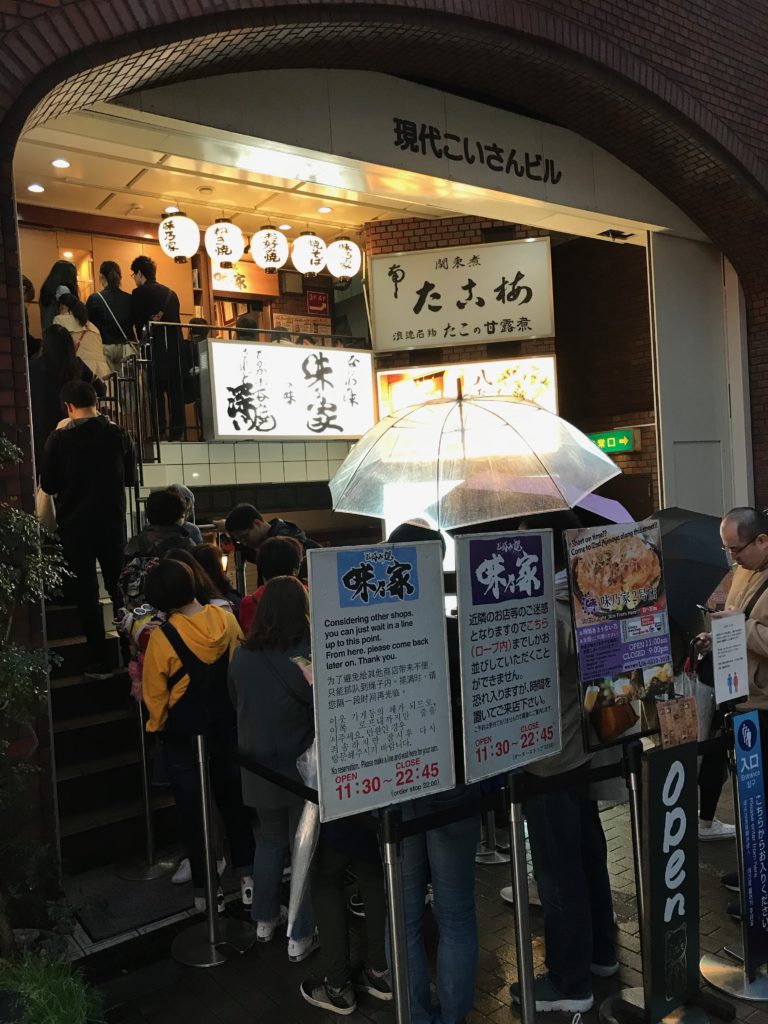 After dinner, we took a walk around Dotonbori and Shinsaibashi, to experience the busy nightlife in Osaka.