Day 6 – Kyoto to Tokyo, Naka-Meguro for Night Sakura Viewing
Another day on the road. Before leaving Kyoto, we tried matha ice cream at Nakamura Tokichi, another famous matcha brand in Japan. Their Kyoto Station store was very difficult to find, but totally worth it! The matcha flavour was so rich; the sweet red bean puree, refreshing taro ball and matcha jelly were well balanced. If you are visiting Kyoto and have no time to Uji, you have to try it here. Pin me in the comments if you need the direction instructions 🙂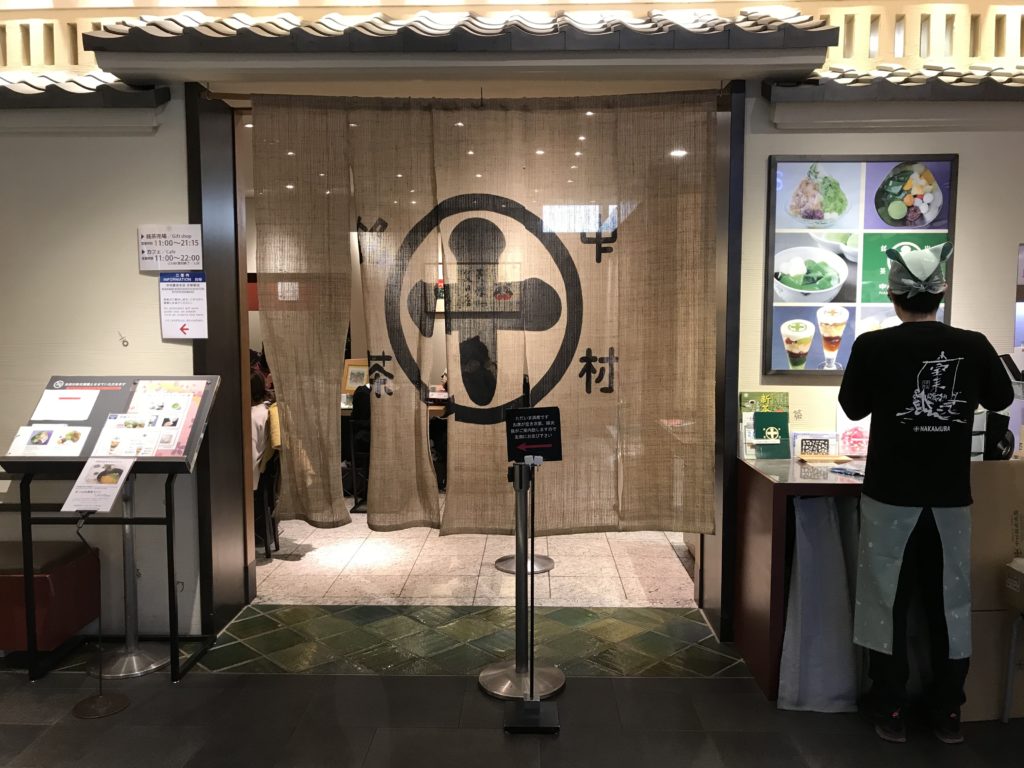 After arrived in Tokyo in the afternoon, I bought Tokyo 72-Hour Subway Tickets at Tokyo Station, we are leaving in 3 days so this bundle fits us perfectly.
It is said that sakura / cherry blossom night viewing is a thing in Japan, and in Tokyo you can get the best view at Naka-Meguro by Meguro River, so we took the subway to Naka-Meguro. Turned out that it is a 'big thing', the view is much prettier and romantic with the pink lights on.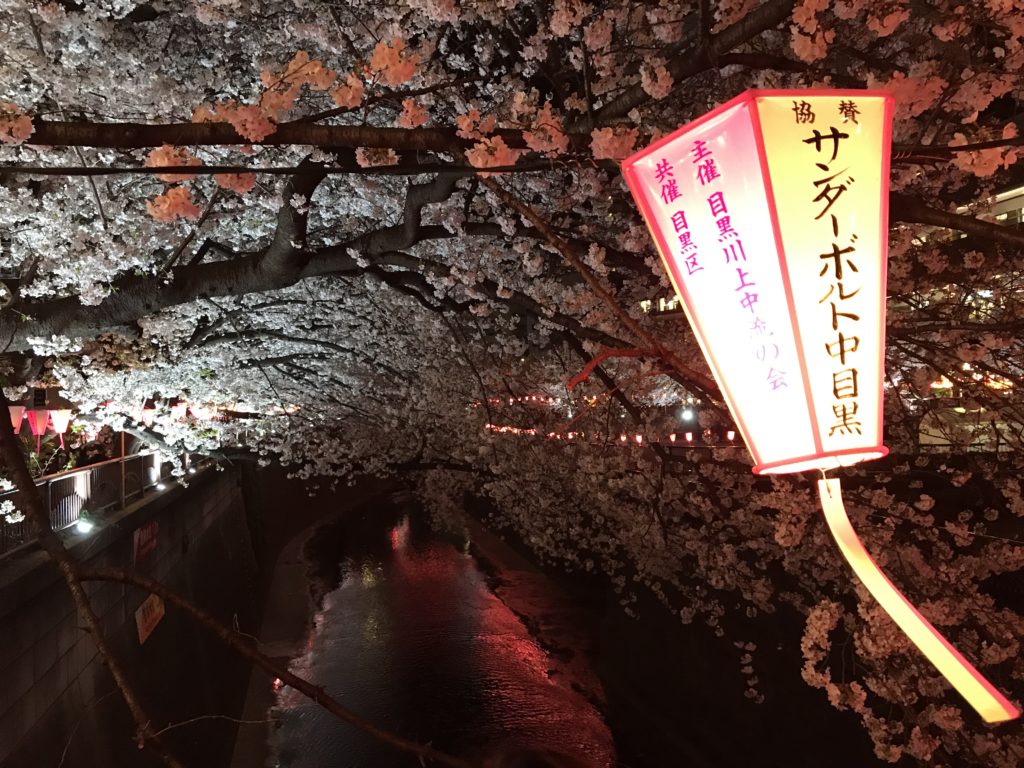 Day 7 – Asakusa, Sensoji Temple, Tokyo Skytree
Today was also 2 attractions – Asakusa and Kyoto Skytree. We spent 2 hours at Asakusa, visited Kaminarimon ("Thunder Gate"), Sensoji Temple, then did some shopping at Nakamise Shopping Street.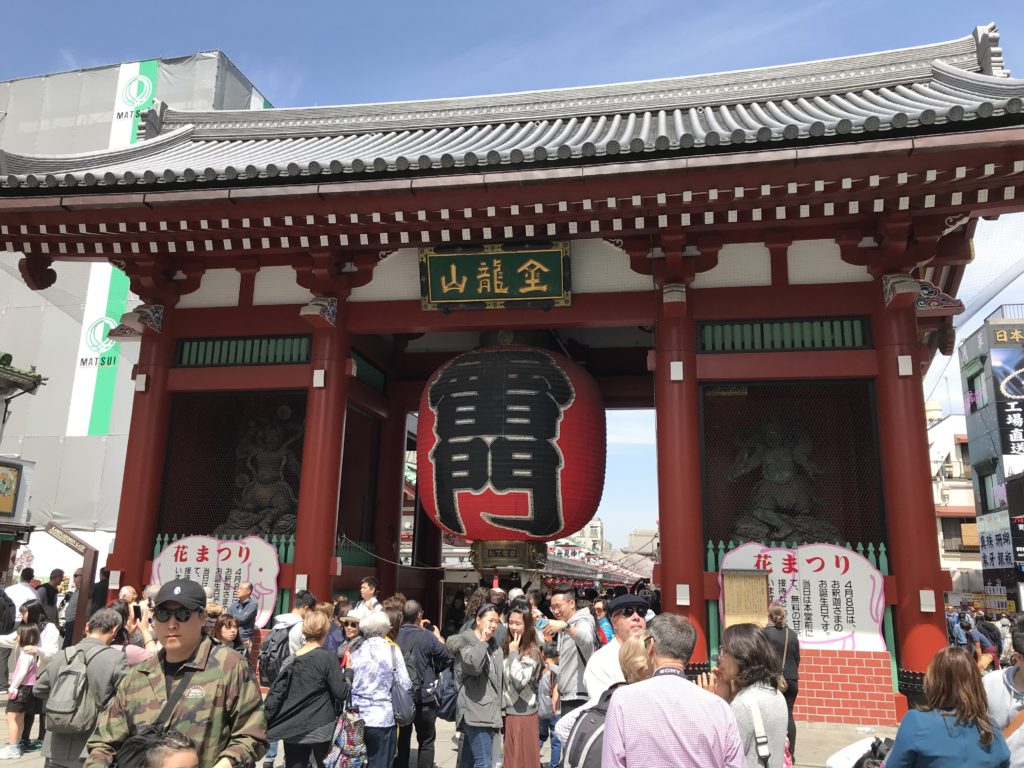 Lunch was done at Unatoto, a small restaurant near Asakusa that has big name because of its unagi don. We waited for about half an hour, the don was indeed really good. Unagi skin was crispy but not greasy, the unagi sauce was great with rice, and most importantly – it was very cheap!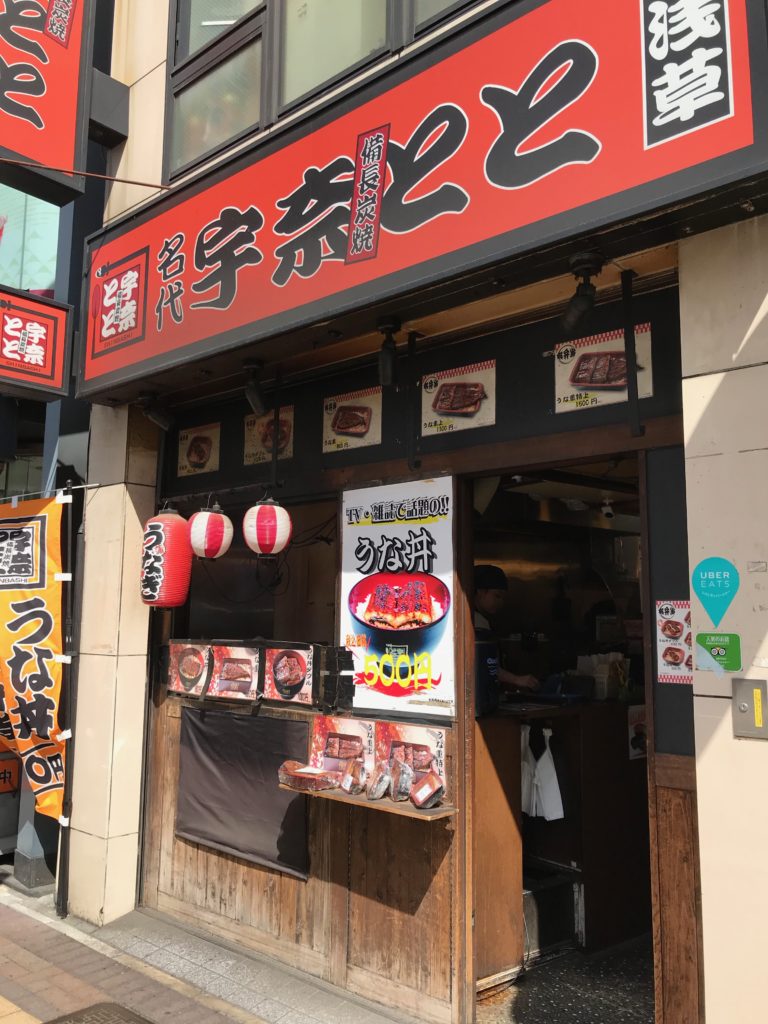 After the happy lunch, we spent the afternoon at Tokyo Skytree.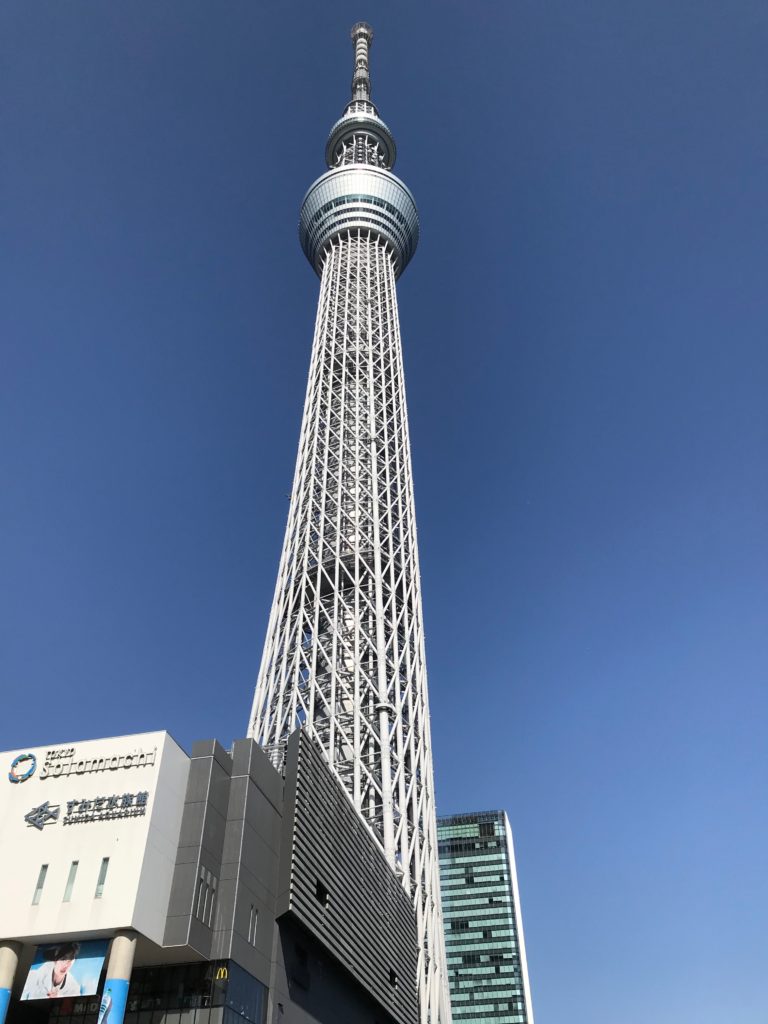 Day 8 – Tsukiji Market, Ginza
Today was shopping day! In the morning, we had a tour at Tsukiji Market and lunch at Tsukiji Sushi Sei.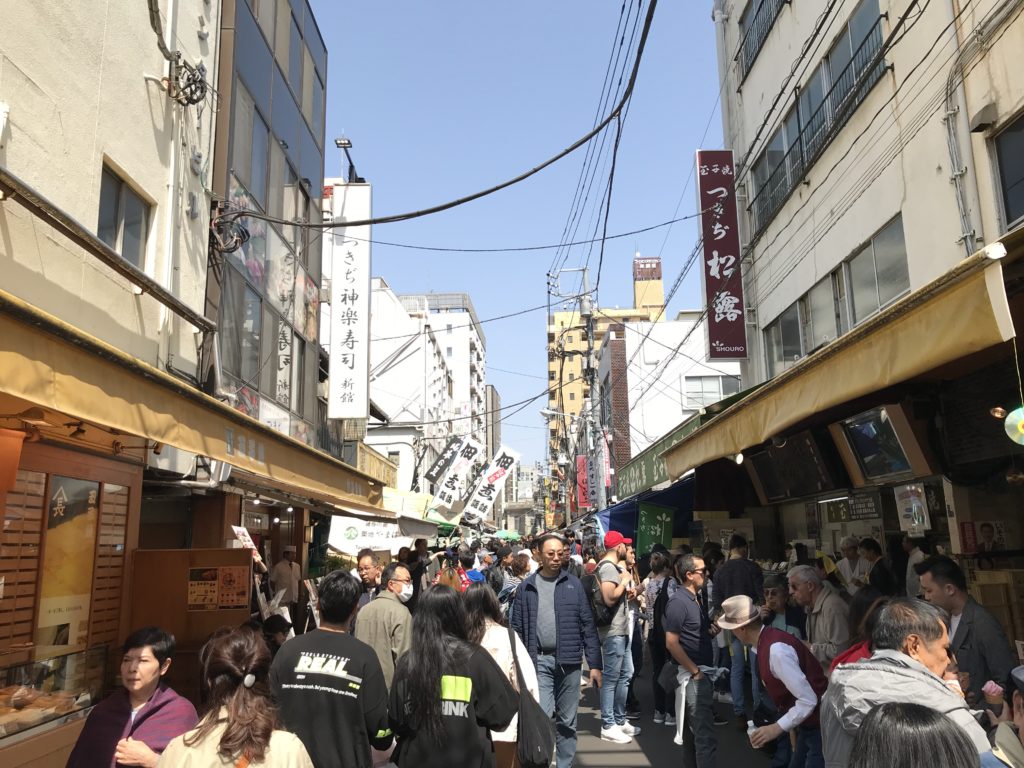 Sushi at Tsukiji Sushi Sei was SO GOOD! The fish was so fresh and soft, rice was so soft and perfectly seasoned, especially the fish roe maki and urchin maki – mind blowing! They were so fresh that you didn't even realize you were chewing when they were already in your stomach. What is the ultimate experience of eating sushi? Maybe this is it.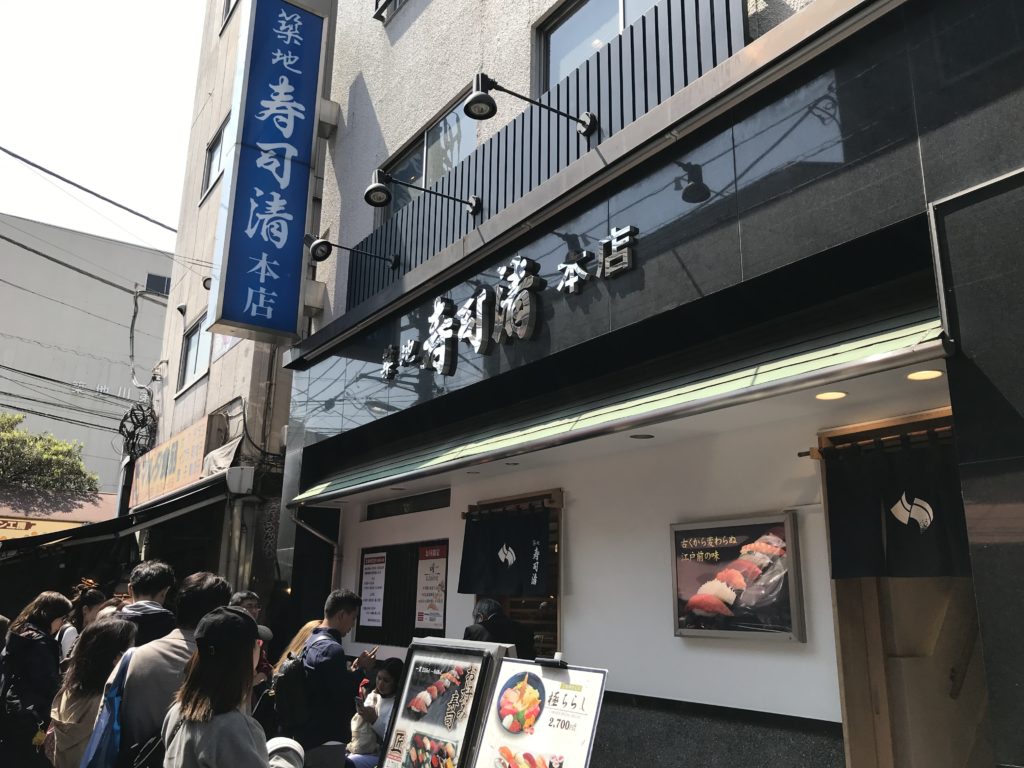 We spent afternoon and evening on shopping at Ginza.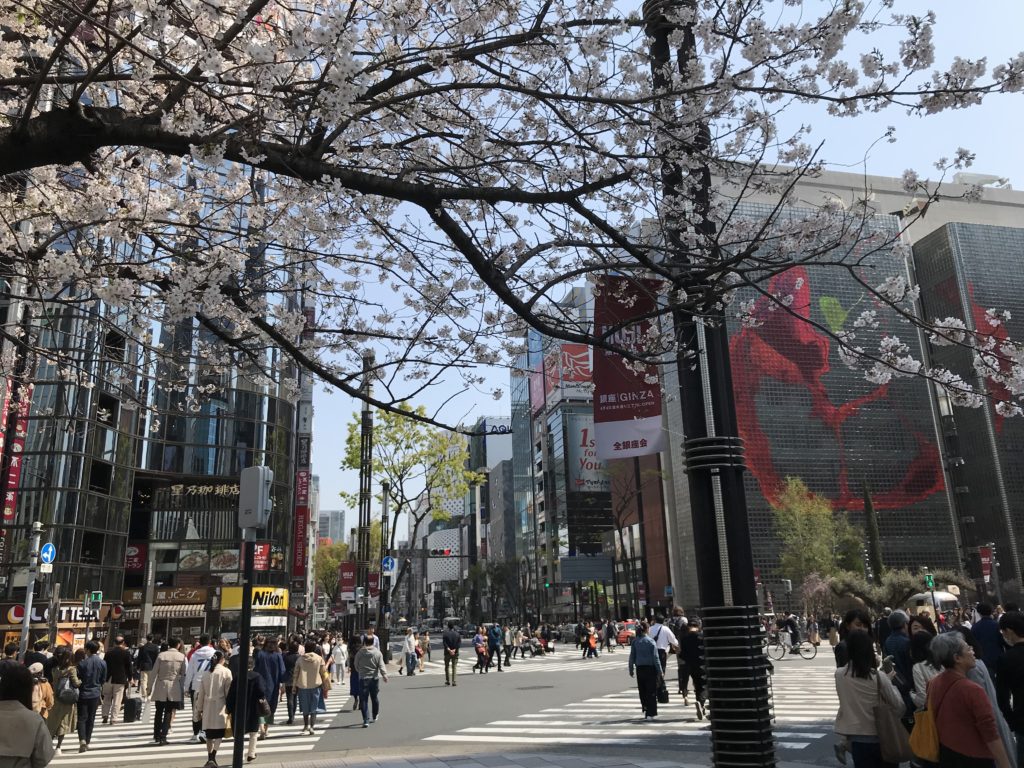 Day 9 – Tokyo to Toronto
Last day in Japan! We packed up in the morning and headed to Haneda Airport around noon. There is a big area on the second floor for dining and snacks shopping, so if you feel you didn't get enough snacks, there are still options here before checking in.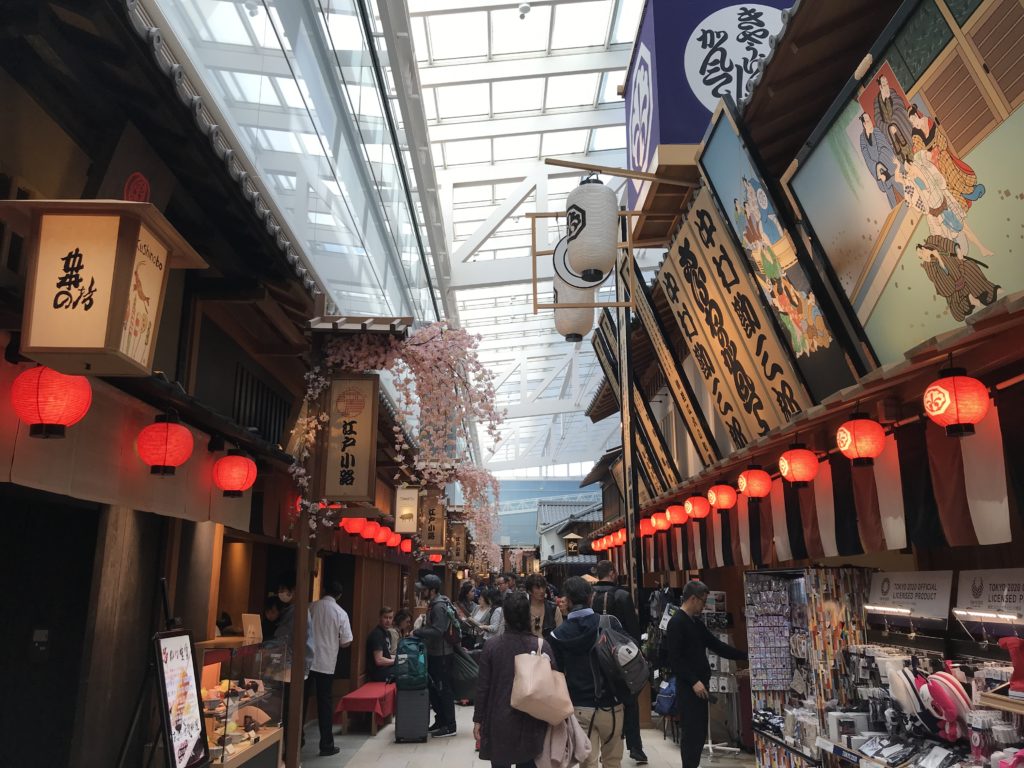 It was a fantastic trip! Well planned (by me) and wasn't too intense. We were able to reach all desired restaurants and most of the attractions. Although there were also some places we couldn't make it – Arashiyama (no time), Kiyomizu-dera (renovating), Odaiba Ōedo-Onsen-Monogatari (no time to Odaiba), they will be on our second trip's list! Hope it won't be too far 🙂