If you are in Canada, Banff should definitely be on your bucket list. But if you have more than 3 days, add Jasper to your itinerary too – the view is much more breathtaking.

Weather
July and August are the best time to visit Banff, it could be cooler when comes into September. We went there in early September, when the temperature was around 15-25°C. In Jasper it was a bit lower, around 5-15°C. So if you are visiting Banff around the same time, you may want to pack in a winter layer.
The overall weather during our trip was great. We were able to see sunshine, which helped a lot in bringing up the temp, as well as the stunning view 🙂
Transportation & Accommodation
We took a flight from Toronto to Calgary, then rented a car at Calgary Airport, so that we could travel freely.
As for accommodations, we stayed in Banff and Jasper for 2 nights each. The hotels we chose were very reasonable. The one in Banff called Silver Creek Lodge, the other was Jasper Inn & Suites, both are clean, safe, and close to downtowns. Our second option for Banff was Copperstone Resort, if you decide to book there let me know how it is. 🙂

Itinerary
Departure Day (Aug 31): Flight from Toronto -> Calgary, drove from Calgary Airport to our Banff hostel by rental car.
Day 1 (Sep 1): Drive within Banff National Park, enjoy Lake Louise, then drive back and visit Banff Downtown.
Day 2 (Sep 2): Hike at Johnston Canyon, enjoy Icefield on the way to Jasper.
Day 3 (Sep 3): Visit Jasper Downtown, drive to Maligne Lake, take cruise to Spirit Island, hike at Maligne Canyon.
Day 4 (Sep 4): Drive back to Calgary Airport, flight from Calgary -> Toronto.
Day 1 – Banff National Park, Lake Louise, Banff Town
Our first day was basically within Banff National Park. Any random picture you took on the way could become a screen wallpaper.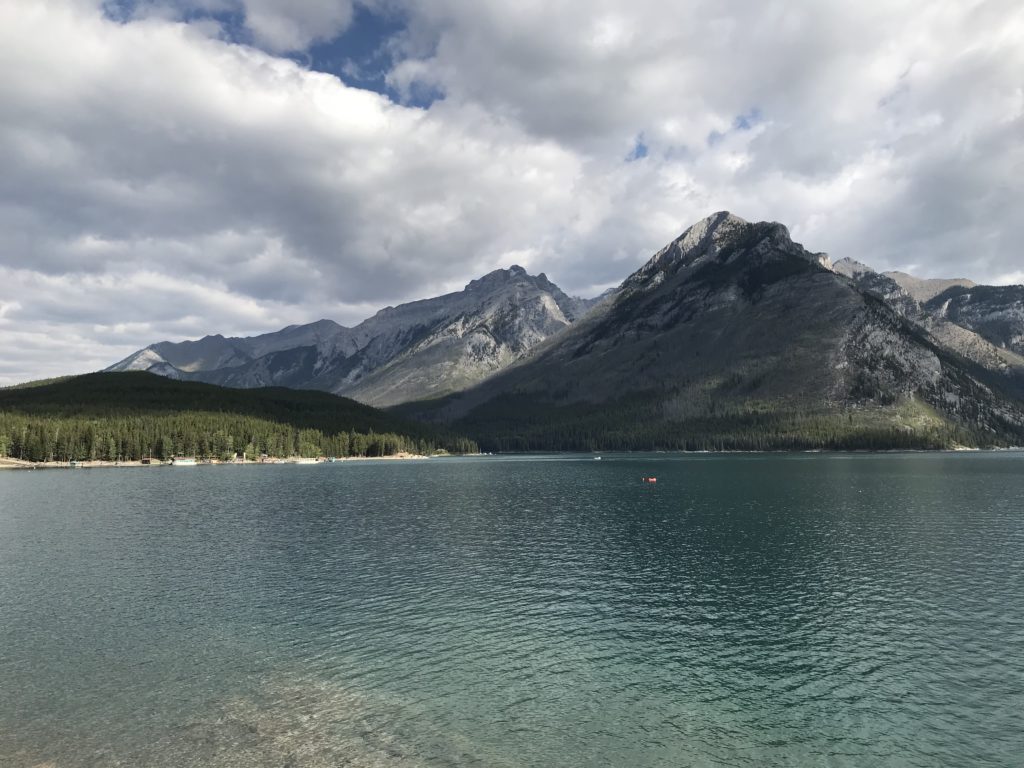 We took gondola to get a bird view of Banff, which was stunning.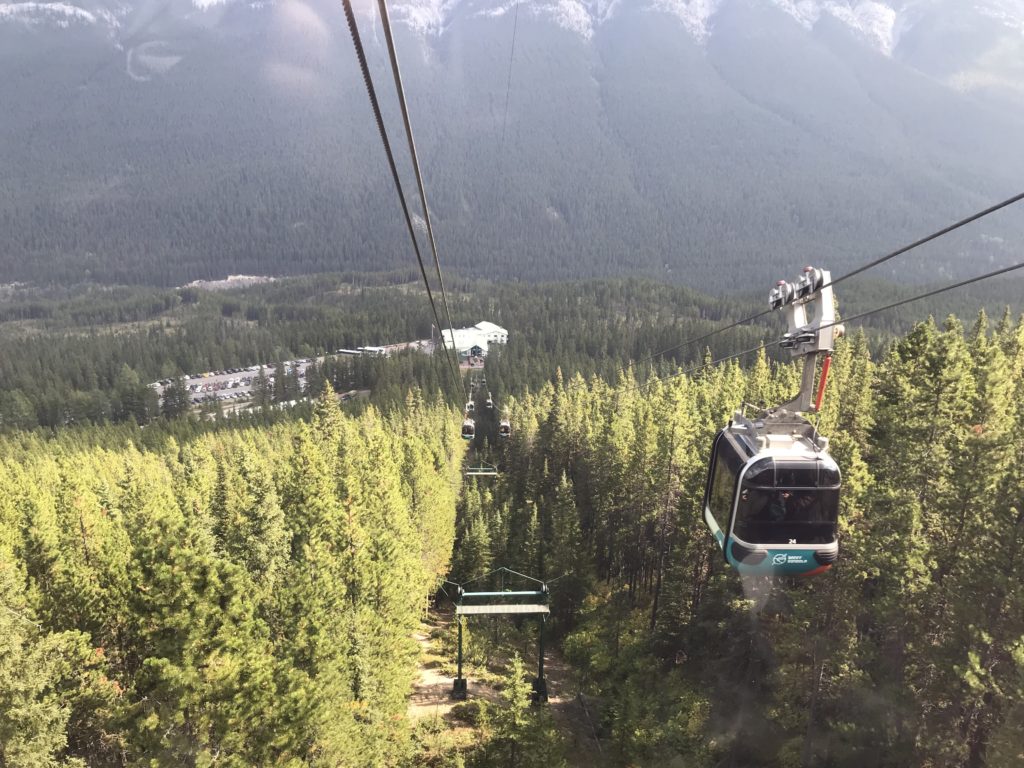 Then Lake Louise.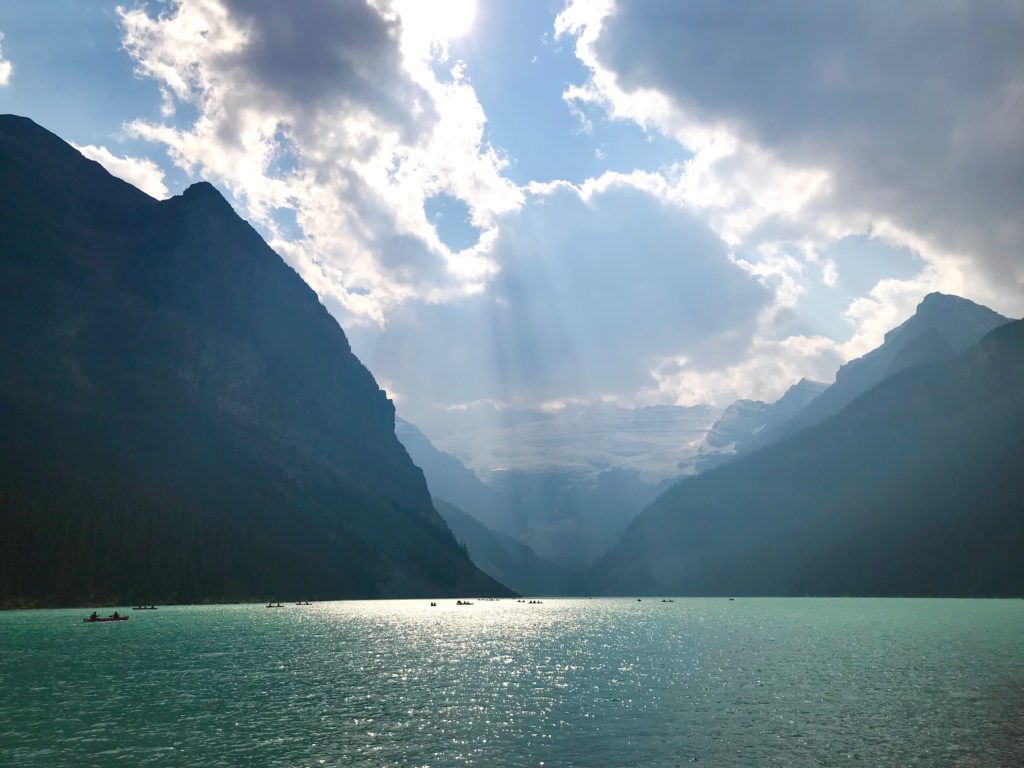 After lots of drives and hikes, we came back to Banff town and had dinner at Wild Bill's. I had the Elk Burger, which tasted very much similar to beef burger…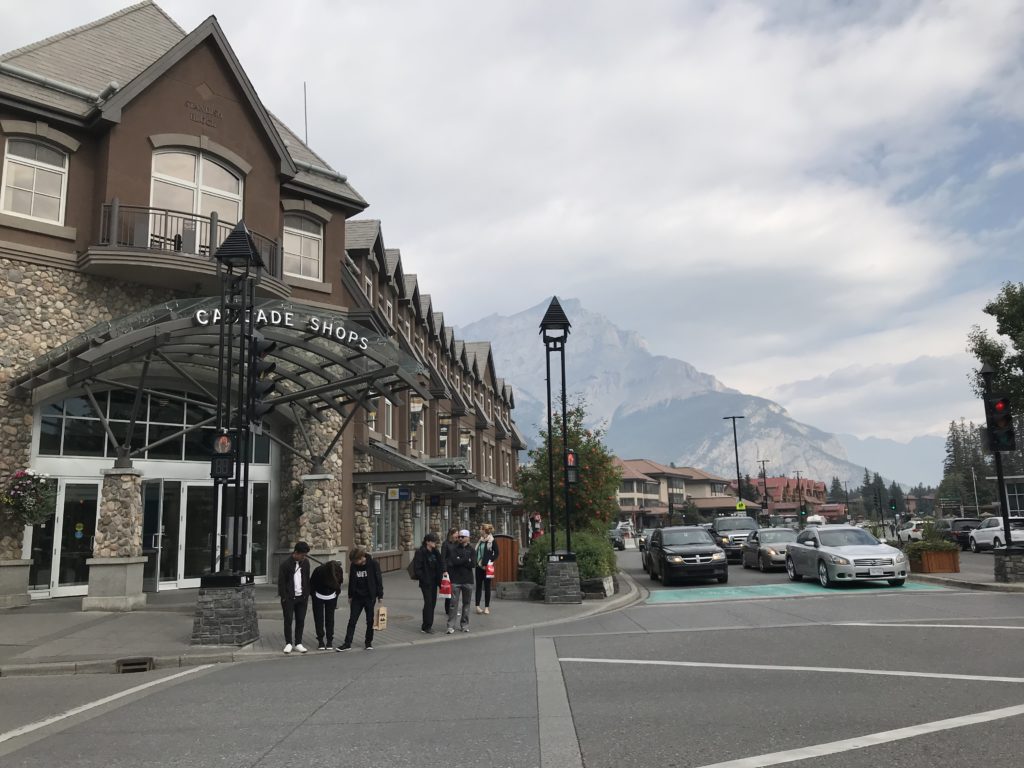 Day 2 – Johnston Canyon, Icefield
Day 2 was more hiking and driving. Johnston Canyon has two falls, one Upper Falls and one Lower Falls. The trails were pretty fun. Walking in the verdant hills with fresh air, we were all full of energy. This place is a must go.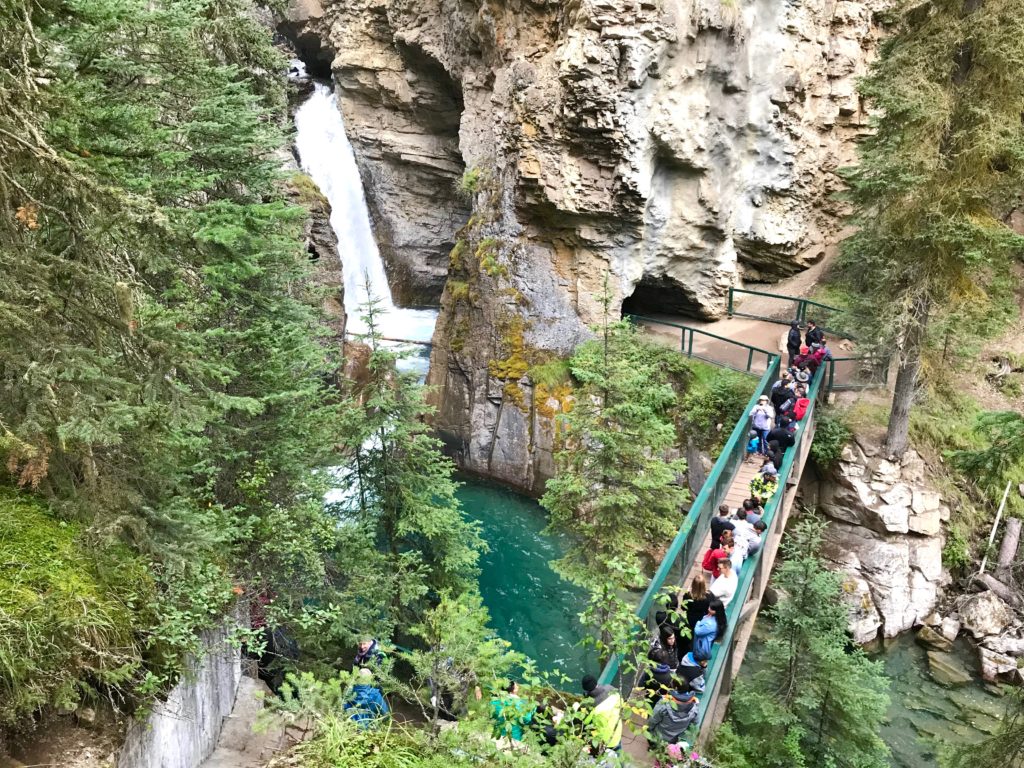 After the canyon, time to head to Jasper. We passed icefield on the way. It was a huge glacier that never melts. As if the entire world is consisted with 3 colours – white glacier, blue sky, and dark rocks.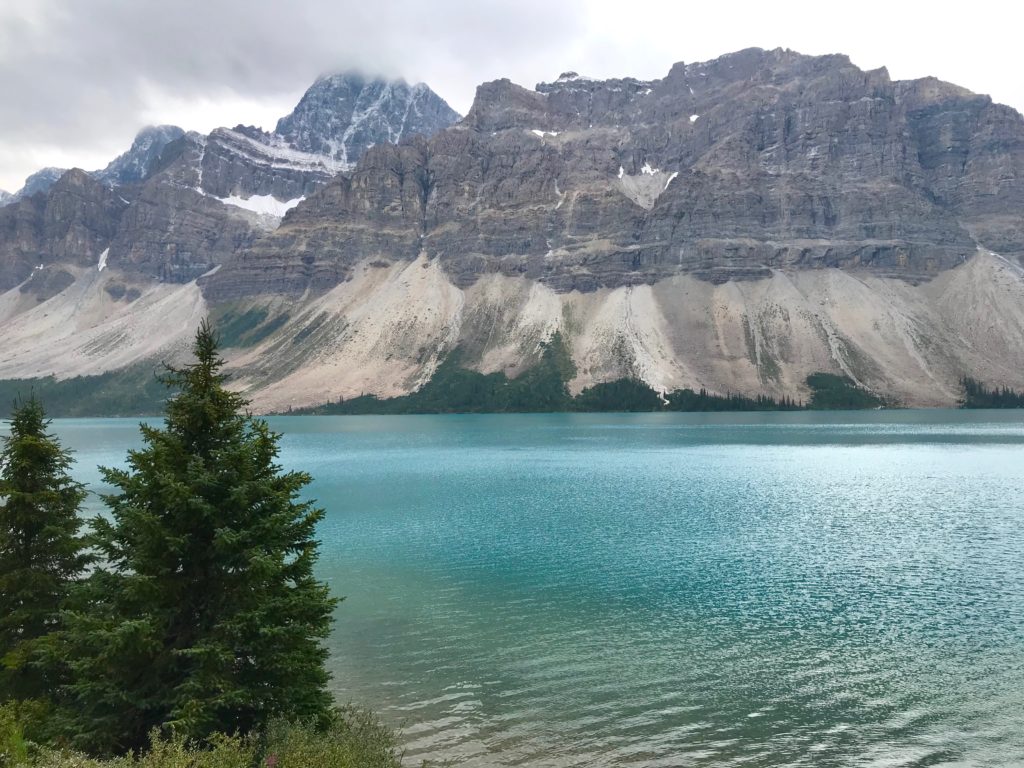 Day 3 – Jasper Downtown, Maligne Lake,Maligne Canyon
Jasper is like a town you live in and never need to worry about being bothered. Banff has been developed into a town full of tourists, whereas Jasper is much farther away from the world. It is a small town where you can find peace that is by the foot of the mountains.
After 2 days' high incentive hiking, we decided to go easy on Day 3. Drove to Maligne Lake and took the cruise to Spirit Island, which is another must-go place. The last photo below is now my favourite wallpaper. But you have to go there and see in your own eyes.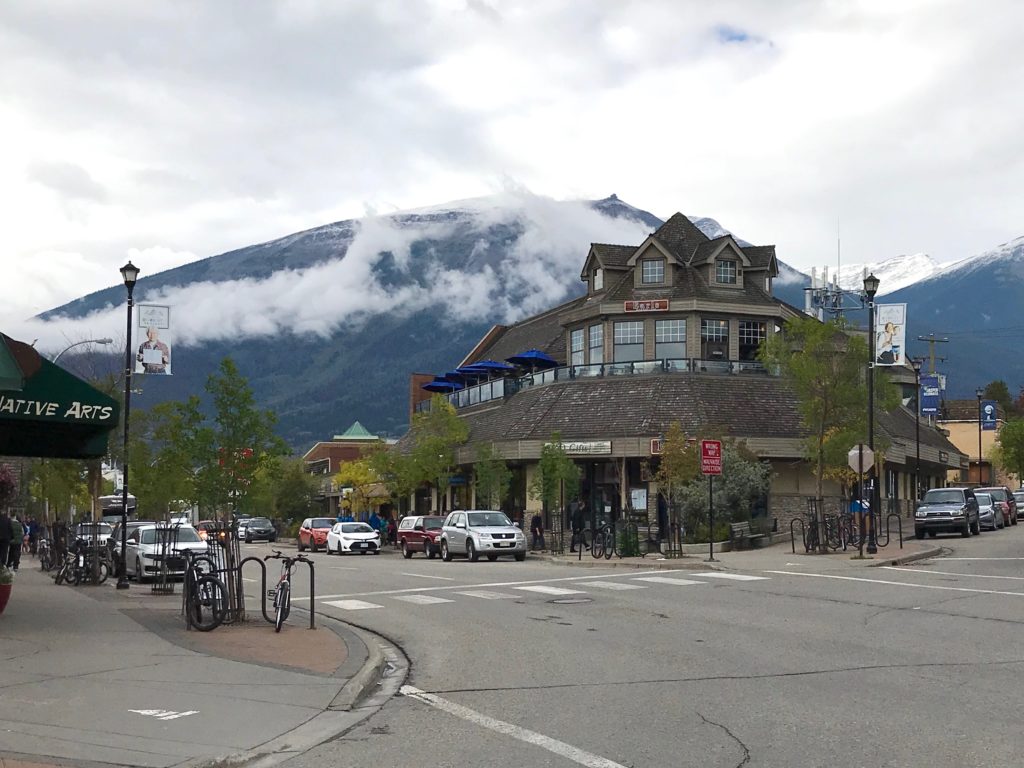 After the cruise, we decided to go Maligne Caynon to do our last hiking of this trip. It isn't as famous as the Johnston Canyon, and the trails were a bit more challenging, but still pretty fun.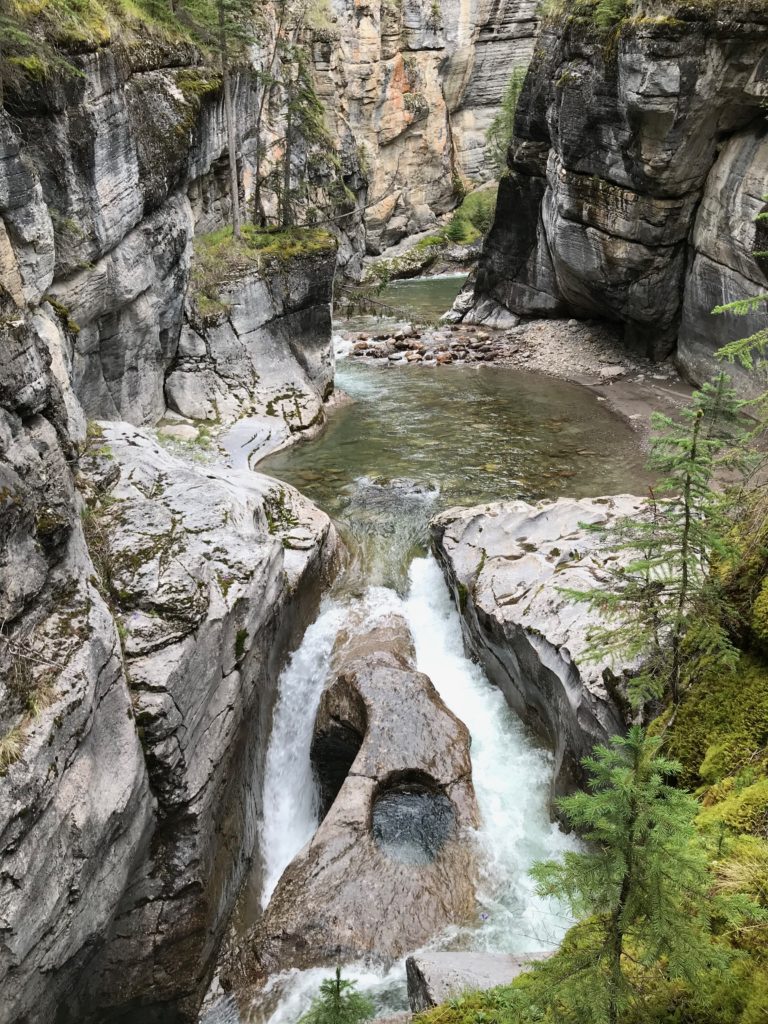 Day 4 – Back to Calgary
Most of the day was on the road, but it didn't stop us from enjoying the views. I was busy with taking both phone and mental pictures – just didn't want to miss any single inch of the stunning view.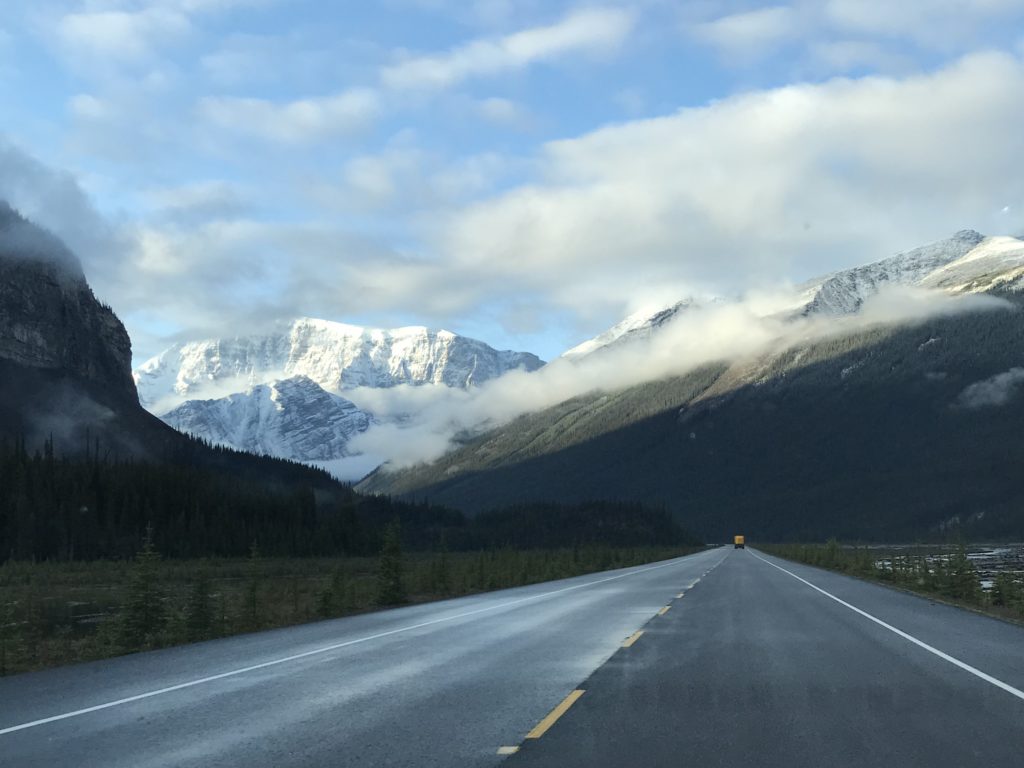 It was a great trip. Every minute we spent there was meaningful. All of us were impressed by the magnificent of mother nature. Bye Banff, bye Jasper, hope I'll have the chance to see you again.