You've signed up on Clubhouse and joined a few rooms, and now you're thinking about creating your own Clubhouse room. That's great! Follow the 4 steps below, and it will be super easy.
Use my English Conversation Cafe club as an example:
Step 1 – go to your Clubhouse app, and click on the green "Start a room" button at the bottom of your phone screen.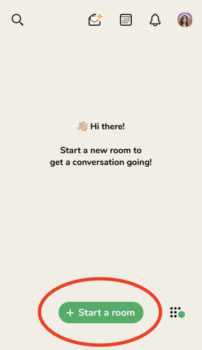 Step 2 – select the club you want to start the room under. In this case, you would choose "English Conversation Cafe." Then click on "Let's go."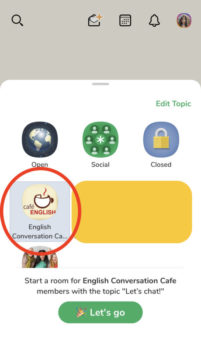 Step 3 – add a topic, then select "Set Topic."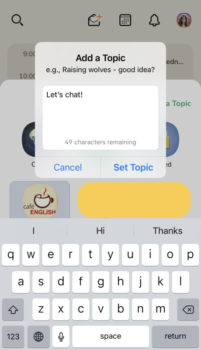 Step 4 – your room has been created! You'll notice a lock icon at the top-right corner that means it is currently only open to club members. If you'd like to have non-club members join, too, click on the "…" icon to the left, then select "Let Visitors In" from the pop-up menu.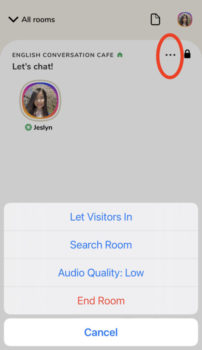 Pretty easy, isn't it? Check out more info about my clubs, or follow me on Clubhouse (@jeslynx), this website, or social media for more fun and helpful knowledge!